Mark Miller Subaru's 2023 Loves the Earth Partner:
HawkWatch International
HawkWatch International works to conserve our environment through education, long-term monitoring, and scientific research on raptors as indicators of ecosystem health.

Join Bleu's News
Mark Miller Subaru will donate a portion of sales to Hawk Watch International when you purchase during select periods. Join our newsletter To find out about those dates.
Subaru Loves the Earth News and Events
Earth Day Clean-up and Habitat Restoration Project
Saturday, April 22nd (Earth Day)
Join Mark Miller Subaru and HawkWatch International on Earth Day for our clean-up and habitat restoration project at Redwood Nature Area. This open space is critical urban habitat for American Kestrels, in addition to other bird species and wildlife. The day includes picking up trash and pulling invasive weeds. We will host a lunch and Earth Day craft activities after the clean-up. Registration is required to make sure we have enough t-shirts and lunch.
Register Here
Mark Miller Subaru welcomed HawkWatch International with live raptors during a special open house event!
HawkWatch International welcomed their newest Raptor Ambassador during an open house event at Mark Miller Subaru. Deneb is an American Kestrel, North America's smallest, and most colorful falcon. Deneb will represent his Kestrel species while traveling to schools, community centers, and public events around the state, educating people on raptors, conservation, and environmental stewardship to help protect their critical habitat. Thanks to everyone who attended, enjoyed our trail mix bar, and learned about HawkWatch International, Deneb, and the other raptor ambassadors that were present.
View Event Photos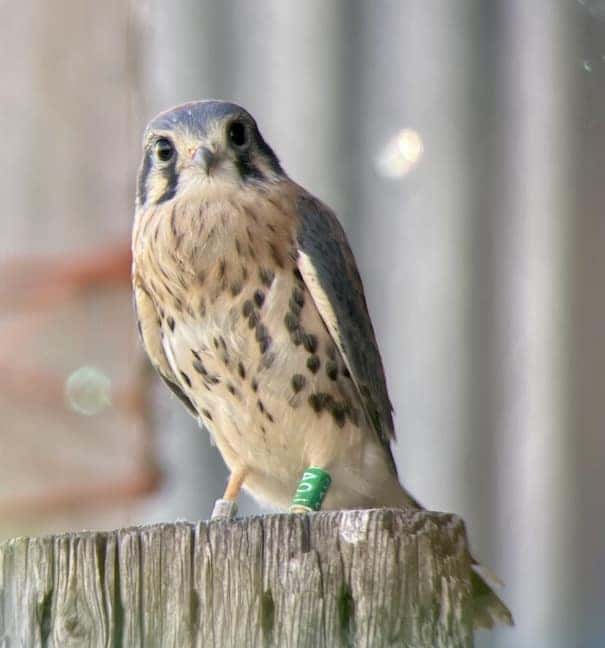 Cox Automotive Presents 2023 Leader in Sustainability Award to Mark Miller Subaru
Here at Mark Miller Subaru, we are honored to be presented with the Cox Automotive annual Leader in Sustainability Award. This award recognizes a dealership for outstanding in-dealership sustainability programs related to waste reduction, energy, or water conservation focused on innovation, creativity, and engagement with its employees and the community. Since 2010 Mark Miller Subaru has donated over $3.2 million to charity to help people, pets, and the planet. As the first dealership in Utah to be certified in the Subaru Eco-Friendly Retailer Program, here at Mark Miller Subaru, we are dedicated to promoting green business practices and making a difference through community service.
---
Support HawkWatch International when you Purchase Your Vehicle at Mark Miller Subaru!
At Mark Miller Subaru we believe in giving back to our community, which is why we are committed to donating to HawkWatch International through the Subaru Love Promise.
Whether you're in the market for a new or pre-owned Subaru, you can help protect raptors and our shared environment by choosing Mark Miller Subaru. With a wide selection of top-quality cars and exceptional customer service, we are the go-to destination for all your automotive needs. So why wait? Don't miss this opportunity to give back and make a lasting impact. Fill out the form to get started.